FSJ News Updates,
Key events
By 14th over: England 139-3 (Duckett 43, Brook 31) Tired of watching his spinners get swept for fun, Babar brings Rauf back into action. However, his second ball flies over long leg as Brook gets under the bouncer and whips it with contempt. The popping ball hits. Five singles from five remaining balls as this partnership crosses 50. I think pace on the ball is the way to go on this belt. You can go for a run, but it seems to bother you more. It will be interesting to see how Mark Wood does.
I don't necessarily support this message, but it's a good point Gary.
By 13th over: England 128-3 (Duckett 40, Brook 23) Duckett goes to 40 with a sweet swing that is met full and Brook goes to 20 with a sweet swing that turns square after the bounce. Those two fours were the 17th and 18th of the innings and two sixes. England are looking for something big here and it looks like they will get there. Although 200 may not be enough as Pakistan proved last night.
By 12th over: England 116-3 (Duckett 34, Brook 17) Two hits from Duckett. Two fours. Two different areas of the country. The first is outside the top edge and loops over the keeper and trickles down to the boundary. There is no doubt about the latter as it shouts from the center. It plays really well, doesn't it? Four singles England accelerates through gears.
By 11th over: England 104-3 (Duckett 24, Brook 15) Get some of it! Perfect balance from Brook as he comes down the track and measures it long for the first six of the evening. Great hands across the line. OH WOW! This one is even better at the end. Inside out through the extra cover. Excellent batting from Brook who is on his PSL hundred. Another expensive one from Usman Qadir with three singles coming in the 15th over.
By 10th over: England 89-3 (Duckett 22, Brook 2) Just the five of this Nawaz. He has a good game. There is a chance of a run out, but there really is no chance as Duckett is super quick and dives home with plenty of time. Time for a drink like us half way eeeer…
For 9th: England 84-3 (Duckett 18, Brook 1) The successful end for Pakistan started with a delicious reverse sweep from Duckett who screamed to the boundary (now is that a reverse point boundary or one at backward square leg?) A conventional sweep brought Jacks on strike but his sweep settled in the hands. from Nawz at deep mid-wicket. A couple of singles saw a shoot with Harry Brook taking it upon himself to get off the mark.
GOAL! Jacks 40 c Nawaz b Qadir 40 (England 82-3)
Jacks will be mad at himself. He goes down to sweep a sharper delivery but misses it all and watches as Nawaz gets a good catch on the ankles in the cow corner. Still, a contribution of 44 off 22 balls is a solid debut. Qadir may be expensive but he is getting wickets and that is important.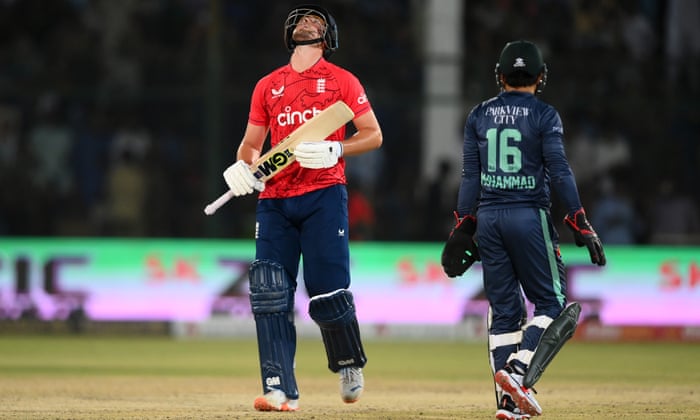 For 8th over: England 77-2 (Jacks 40, Duckett 12) A fairly flat finish with no boundaries but six singles. Nawaz won't mind. England are trotting and that's holding everything back.
I won't really check it.
For 7th: England 71-2 (Jacks 37, Duckett 9) 4-w-4. It was a busy start to Usman Qadir's opener as Malan smashed a boundary and then dug into the deep. Ben Duckett was greeted at the crease with another half-tracker, but he found a gap and it stayed on the ground to get off the mark with a boundary. Two singles to both batters meant Duckett struck out to close out the end and tickled it well to a four-set third.
GOAL! Malan c Ali b Qadir 14 (England 61-2)
What game. Malan just reverse sweeps a good ball for four and then heads back to the shed after toeing a half-tracker straight to man at deep mid-wicket. A dirty goal, but they all count.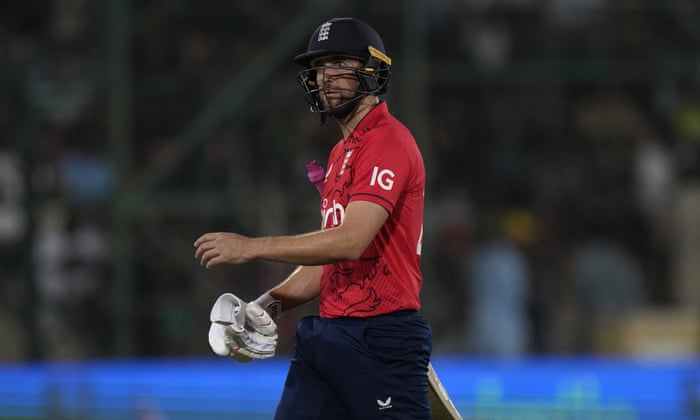 Ali is a fan. If you ask me (and no one did), I'm not. Call me old fashioned, but I like my national teams to wear them right colors. Although I do like the red number that South Africa wore in the series against Australia in the mid-1990s.
For 6th over: England 57-1 (Jacks 36, Malan 10) Oooh, extra zip off the surface. Dahani digs into the bumper and it quickly slips through. Malan does well to get under it. Has wheels that Dahani. I like this. He gets lost a couple of times, once with an overstep and another with a wide side, but shows a willingness to steam in and let it rip. Jacks is going for it. He takes a seat and rummages across the covers with a frown. He tries to sign the over with the same shot but Dahani mixes slower and fools the batter. It also goes for four, but a moral victory for the bowlers.
For 5th: England 45-1 (Jacks 27, Malan 8) A change of bowling and Haris Rauf enters the scene. His right arms are tidy until Jacks scoops up a very full ball and manages to tuck it with a back sweep past the bowler for four. Great shot. His next boundary is streaky and he is aided by some comic play on the leg side. Jacks hack over dribbles towards diving mid-wicket and then goes past it and trickles to the boundary.
Fourth over: England 36-1 (Jacks 19, Malan 8) Babar cancels the initial spin experiment and brings Shahnawaz Dahani into the attack. He bowled Malan around the legs last night but this first ball is wide outside the off stump. Malan throws his arms at it and the thick edge takes it to deep third boundary. Dahani corrects her line and Malan can't help but nudge it. He's lucky the lifter from a good length didn't catch the edge. He is more confident from his flanks and whips over mid-wicket. The Jacks are four deep into the third, but where did the slip happen? Pakistan may regret it. Never mind, the over ends with Jacks rattling the boundary down. 15 from the end.
For third place: England 21-1 (Jacks 11, Malan 1) Jacks was on strike after the wicket when the batsmen crossed (I think this rule will change soon) and got a tap-and-run single. There's a wide and new batsman Dawid Malan is off the mark with a piece to deep third, but otherwise it's a good bunch for Hasnain as he takes an early wicket.
GOAL! Salt c Nawz b Hasnain 8 (England 18-1)
The salt tries to break it into another state, but only captures the top edge. It flies into the sultry Karachi air and three fielders converge on it. For a moment it looked as if they had bumped into each other. Nawaz holds on despite Hasnain almost standing in his way. Either way, the salt has to go.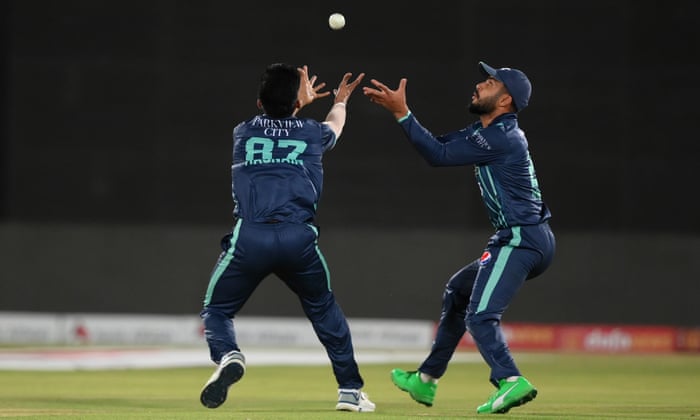 Second place: England 18-0 (Salt 8, Jacks 10) Spin the new ball but Salt doesn't mind as he peppers the cow corner boundary with the first delivery from Mohammad Nawaz. Salt uses the legs and takes one wide of long off. Jacks registered another single and Salt did the same with a leg-side chip. Jacks then ends the over by pulling down to long leg. Not a great set from the Pakistan office.
First game: England 7-0 (Salt 2, Jacks 5) Mohammad Hasnain has the ball and tries to get it into the block hole. His first two balls are squeezed past square for a couple of singles, which means Will Jacks has his first run in international cricket. Salt takes another single with a shift up the middle. Hasnain pulls his length back a touch and gets one in the slip low past Jacks but the opener is unfazed. The last ball he whips up and over midwicket for four. A good start for the young.
Right then. The players run out. Pakistan in blue (that's blue), England in red, national colors are irrelevant, we're all ready to tuck in. It should be delicious.
[Eye emoji] This is actually outrageous.
How about XI, huh?
Pakistan: Mohammad Rizwan (wk), Babar Azam (c), Haider Ali, Shan Masood, Iftikhar Ahmed, Khushdil Shah, Mohammad Nawaz, Shahnawaz Dahani, Mohammad Hasnain, Haris Rauf, Usman Qadir
England: Phil Salt (wk), Will Jacks, Dawid Malan, Ben Duckett, Harry Brook, Moeen Ali (c), Sam Curran, Liam Dawson, Adil Rashid, Mark Wood, Reece Topley.
Pakistani openers are the pinnacle of pop. The top two run-scorers in T20 cricket in the last two years are Pakistan's leading men. Mohammad Rizwan and Babar Azam are the pinnacle of pop. They are also first and fourth in the ICC rankings. Handy.
Pakistan will win the toss and bowl first.
Unsurprisingly, after his heroics pass, Babar flips a coin and decides to give chase again. His team has not changed since yesterday's victory.
Moeen would also bowl first but says he is "not too disappointed" to lead the way with the bat. Three changes for England. Jacks, as we said, is making his debut. Mark Wood is back! That's right folks. Sound the alarm. The Fast Man is back! Another change sees Reece Topley in the side.
Will Jacks will make his debut. According to ESPNCricinfo's Matt Roller, it will be Will Jacks. 23-year-old off-spinning batter from Surrey. What a week it has been for the south London club. After securing the County Championship title with a stunning win over Yorkshire, there's another England cap for one of their youngsters.
Someone is getting a new cap
Preamble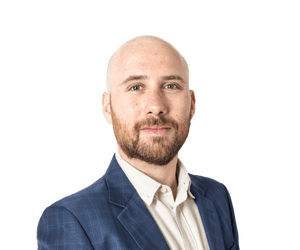 Daniel Gallan
Hello and welcome to OBO live coverage of the 3rd T20 International between Pakistan and England from Karachi. We're all in the series square after Alex Hales hit a blistering half-century in his return match to kick-start the tourists before Babar Azam unleashed a majestic ton in an unbeaten opening stand of 203 to get the hosts on the scoresheet emphatically. fashion.
It was a fascinating match against England, skilfully skippered by Moeen Ali, who told our man Andy Bull he was proud to lead his country:
It's not just England's players who are making waves in Pakistan. Several English coaches cast their sights some 3,875 miles to the east. You can read all this from our Head Honcho Ali Martin here:
If you're so inclined and don't mind a little indulgence from me, you can check out this week's Spin column. In it, I examine the implications of a new franchise T20 tournament crammed into an already packed calendar and why the national team captain has been forced to watch from the outside.
These three pieces should keep you busy for now. I'll be back in about 30 minutes with draw and team news (unless of course you hear from me via email or tweet).
The first ball is in 19:30 local time/15:30 BST.
Catch you by the pair.