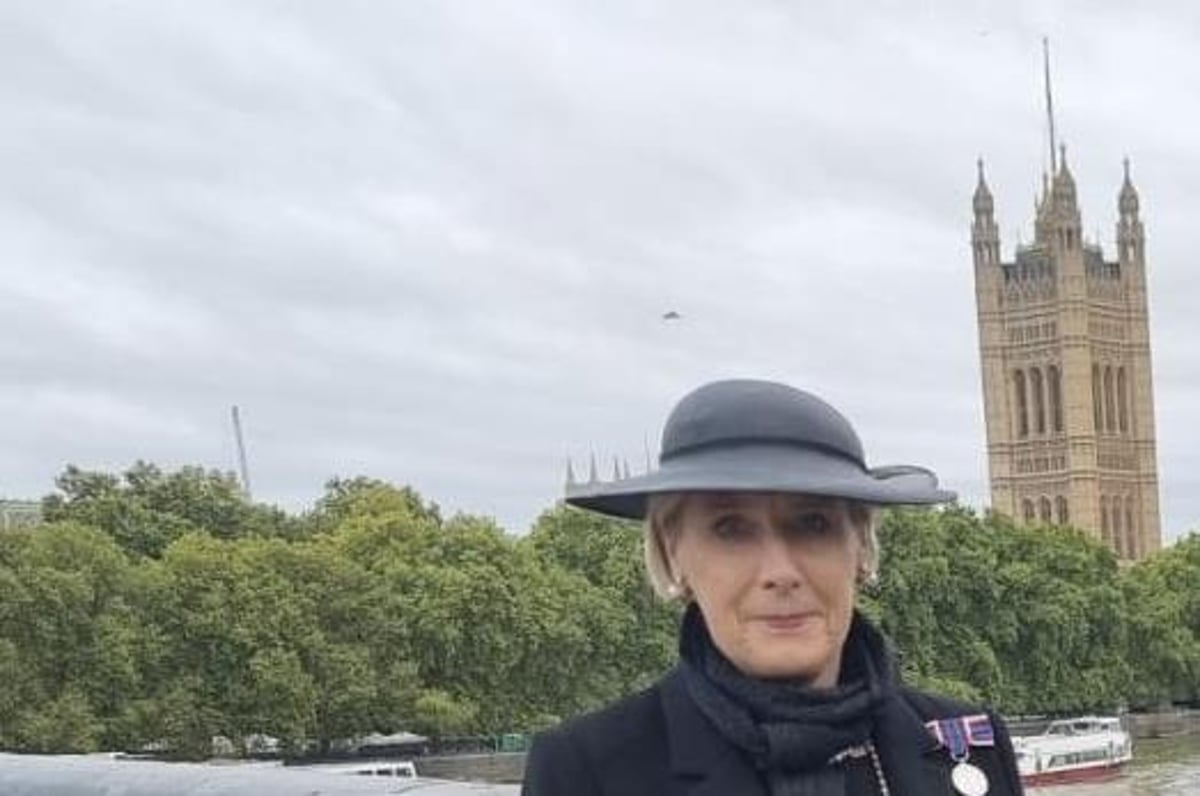 FSJ News Updates,
Mrs. Millar was the representative of the late Queen and subsequently the now King Charles III. in the county.
"I felt extremely privileged to be able to attend both the Lying-in-State at Westminster Hall and later at Westminster Abbey for Her Majesty the Queen's State Funeral Service," she said.
"In the Great Hall, when people walked past the casket, it was particularly moving.

Mrs Alison Millar, Lord Lieutenant for County Londonderry
"There was a silence I had never experienced before. Despite the fact that several hundred people were streaming down the wide steps at once and passing around the casket, almost no sound could be heard except for the soft fall of their feet.
"I also noticed the softness of the light in the Hall, while in the brighter pool of light the shrouded casket and crown seemed so dazzling in comparison. It was so fascinating.
"When I arrived at the funeral service at Westminster Abbey, I was directed to the front of the nave near the quire, the architectural part of the church that houses the choir, and found myself in the company of Lord Lieutenants from across the United States. Kingdom.
"There were 2,000 guests at the Abbey, but I still recognized a significant number from Northern Ireland.
Read more
Read more
The Lord Lieutenant of County Londonderry expresses his sorrow
"So many recognizable faces from all over the world and when the President of the United States, Joe Biden, walked by me looking really humbled, that's an image that will stay with me.
"As the service began, it struck me again how honored and privileged I was to be a part of this historic yet deeply moving event.
"The music and singing around the abbey was wonderful.
"As the service drew to a close, Her Majesty's pipe Major played the most impressive of tunes 'Sleep, dear, sleep.' When the pipes faded, there were those around me who were moved to tears.
"As the red-coated pallbearers carried the coffin out of the Abbey, it occurred to me that we were all there, from His Majesty the King to the wonderful (and very nervous) midwife from Newcastle-upon-Tyne I had spoken to. on their way to the abbey, they were simply humbled by Her Majesty's life being devoted to so many people, over so many years, and keeping the promise she made some 70 years ago.
"We were allowed to leave the Abbey about an hour after the service, by which time the procession had moved away in all its dignified splendor.
"He was surprisingly quiet when we left London and in retrospect it was those moments of absolute silence amongst the crowds in the Abbey that will forever be etched in my memory of that day," Ms Millar concluded.