FSJ News Updates,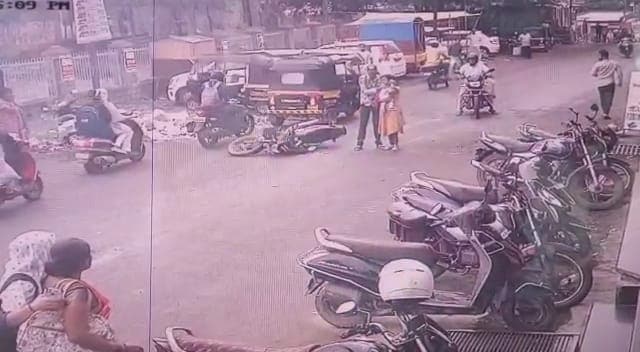 Pune : A six-month-old baby has died in an accident between a two-wheeler and a tractor in Pune's Rajgurunagar. This alarming incident has been caught on CCTV. After the accident, the citizens present have expressed grief. However, it is seen in the CCTV that the tractor driver left the place as if nothing had happened.
According to the information received, the mother and father were taking their six-month-old sick baby to the hospital on a two-wheeler. He gave space to the tractor coming from behind, but due to the impact of the tractor, the six-month-old baby fell from the mother's arms directly under the wheel of the tractor. In a moment he has died in front of his mother's eyes. Picking up the accident victim, the mother held her tightly and broke her jaw. After the incident, the tractor driver did not stop and went ahead.
Also Read : Soon policy on sale of wine in malls, shops; Information from Excise Minister Shambhuraj Desai
After the incident, the citizens who were present expressed their grief on seeing the baby and took the bike aside and gave courage to the mother and father of the baby. This incident has been captured on CCTV. This accident happened on Rajgurunagar Wada Road. Citizens are demanding that action should be taken against the concerned tractor driver.
.